A peaceful haven with easy access to the Solent and the New Forest, the Beaulieu River is the perfect location for your rally.
---
Marina redevelopment improves facilities
We're excited to announce that our new marina redevelopment has provided improved facilities and increased capacity for rallies, including deeper and more convenient walk ashore berths. We look forward to welcoming your rally to the Beaulieu River.
---
Why choose the Beaulieu River?
---
Rally discount available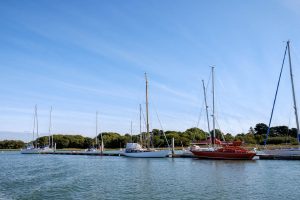 Pre-book your rally and pay for each participating boat in full at least 7 days prior to the rally to qualify for a 10% discount on our visitor rates.*
*The rally discount does not apply on bank holiday weekends and cannot be used in conjunction with any other discounts.
---
BBQ & marquee hire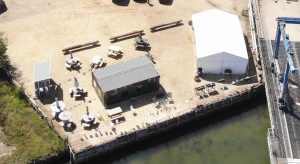 BBQ hire – £25 per BBQ. Rubbish bins are provided, but the rally organiser is responsible for charcoal and lighter fuel.
White Marquee hire – £125 per night. Includes seating for up to 50 people plus two BBQs.
---
Covid-19: Rafting of Vessels (Safe Rafting Protocol)
Due to the layout and capacity of some of our pontoon facilities, it may be necessary to raft. Bookings are accepted on the basis that customers agree to raft if requested and agree to follow this Safe Rafting Protocol.
Where practical, social distancing will be achieved by rafting vessels together bow to stern, starboard side to starboard side or port side to port side which will alternate cockpit arrangements. See Fig 1.
Skippers are required to supply and use hand sanitiser before touching any surface of a rafted vessel during docking, embarkation and disembarkation and clean touched surfaces immediately after this process.
It is recommended that the beam of the boat is the point of embarkation and disembarkation to/from the pontoon and access over the rafted vessel is taken via the bow as is the standard etiquette. As always please discuss these arrangements with the skipper of the vessel/s that you and your crew are boarding beforehand to establish a mutually acceptable agreement.
Please also abide by our Covid-19 safety guidelines.
---
How to book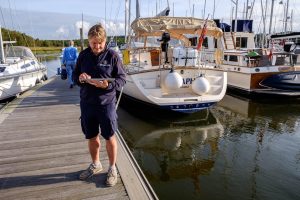 Please complete the rally booking form online.
Once your date is confirmed, please return the additional information sheet to us two weeks before the rally date.
---
Any questions?
Please get in touch. We're always happy to help.