Buckler's Hard Yacht Harbour offers a wide range of facilities and friendly customer service.
---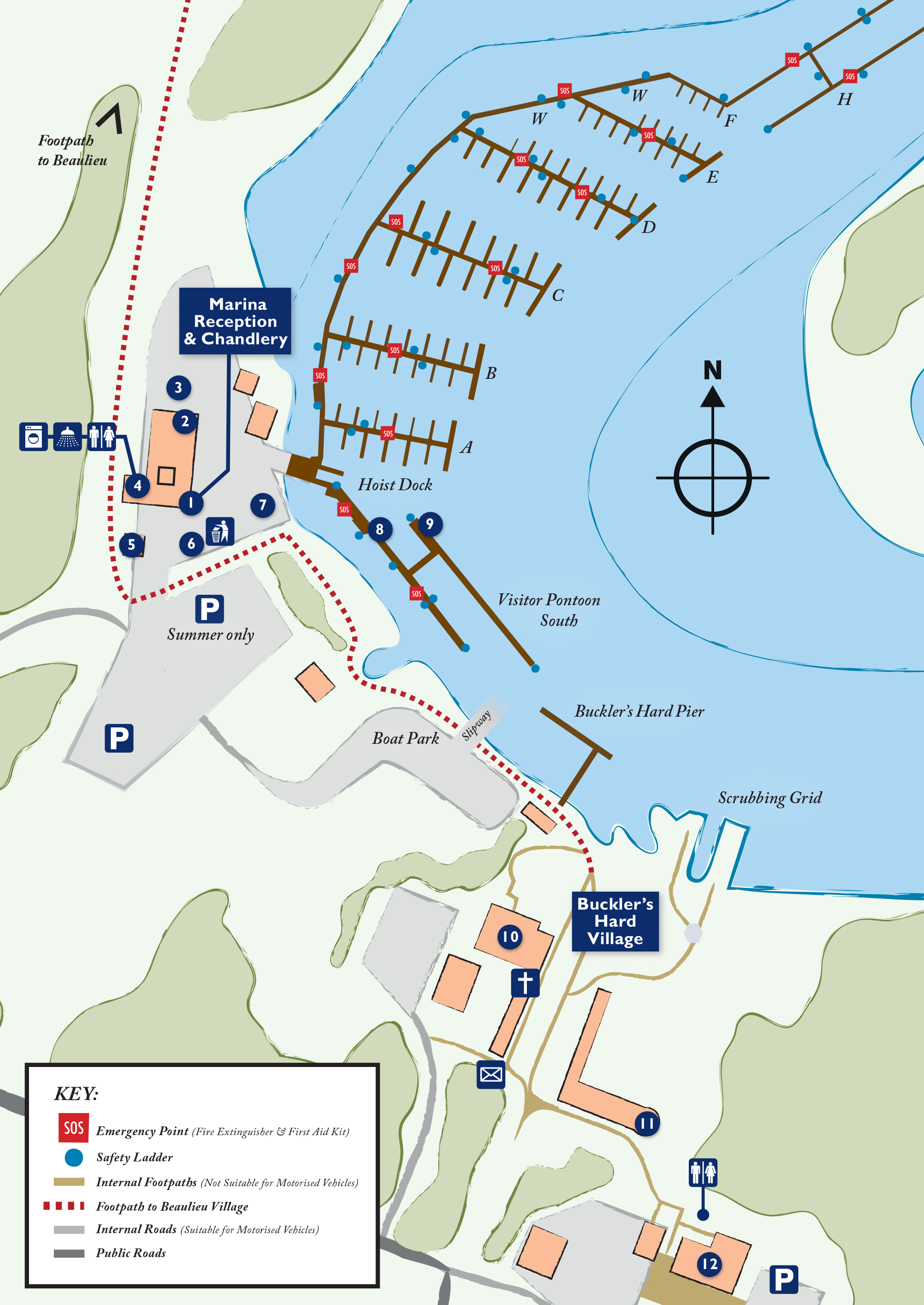 Key
1 Marina Reception & Chandlery
2 Engineering Workshop
3 Wash Down Area
4 Lavatories, Showers and Launderette
5 BH Boat Sales
6 Rubbish Disposal
7 Event Area
8 Pump-out point
9 Fuel and Water
10 Master Builder's House
11 The Captain's Table
12 Buckler's Hard Visitor Centre and Museum
---
Visitors with Disabilities
If you need assistance, please do not hesitate to contact one of the river staff. Please note: ramp access to the marina is steep at low tide.