The winner of the Beaulieu River burgee competition has been chosen, with a brand new design to celebrate the golden anniversary of Buckler's Hard Yacht Harbour.
---
Selected by Lord Montagu from a number of impressive competition entries, the elegant design by resident mooring holder Philip Dyke has been made into a limited edition golden anniversary burgee, and will be given to all resident mooring holders to proudly display on their boats.
Incorporating golden '50' numbering and the marina logo, the design draws upon the subtle beauty of the shape of the Beaulieu River as it runs down to the Solent.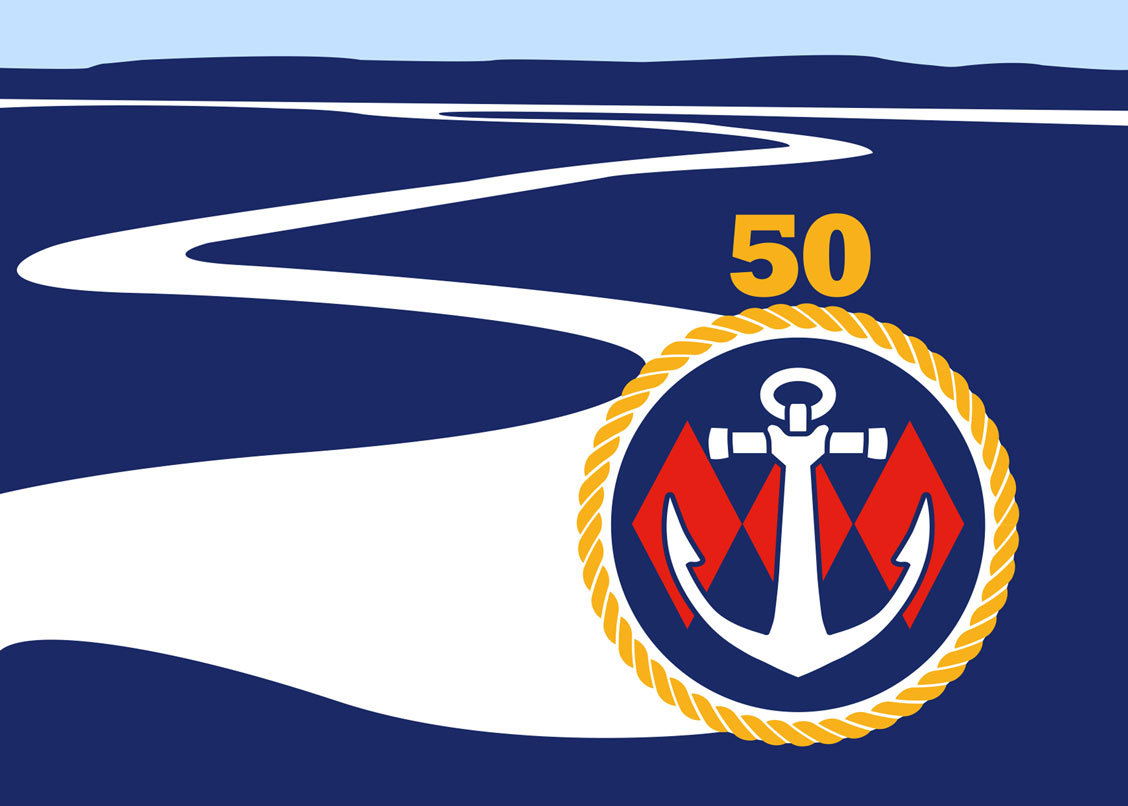 The magnificent sight of the burgee fluttering from masts and flagpoles will truly mark this landmark year in style.
Half a century since it was opened in 1971, the newly remodelled marina is not only celebrating its proud past, but also looking towards the future. 2021 sees the completion of the second phase of its £2m redevelopment, yet Buckler's Hard Yacht Harbour retains its unique character, which has made it one of the south coast's most cherished sailing destinations for 50 years.